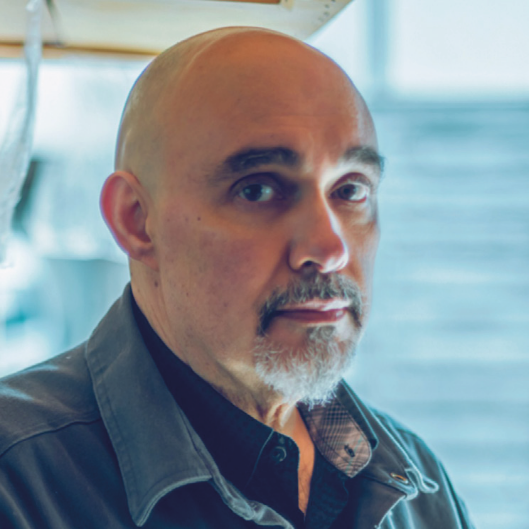 Christopher Esposito
Born in a small town in Massachusetts, educated at Tufts University. Captivated by the Japanese culture I moved to Japan in 1994 for a 2 year stint as a research scientist. "Kidnapped" by the then company and my now wife that 2 years turned into more than 25. After rising through the corporate ranks to director of research for a division of what became the largest chemical company in the world, I started my own business to be able to spend more time with my young family and persue my dreams. After a winding path my passion for creation led us to begin creating eyewear and furniture.
Musings on Creation
My goal as a designer and as a craftsman is the same for different reasons. 100 years from now I want to have someone appreciate what I created, to feel a connection, for it to ring true. Truly well designed and made objects will speak to us regardless of what is "in" at the time, and therefore only be evaluated out of time. As a designer, I want those objects to have staying power, as a craftsman, to be made to stand the test of time, and as both, to be cared for by their owner so they can be seen by future generations.
Goal as A Designer
As an eyewear designer I am fascinated by the negative space of the "window", that which accentuates the eye and therefore the person inside. As a craftsman I strive to create honest constructions in which you can feel the care that the craftsperson put into the piece. As a creator it is the process by which we start with an idea, move through the thought process of "how we can" as opposed to "why we cant", followed by the creation of tools then the perfection of the object, which consumes me.
Masaya and Hiromi Tada
Masaya was an optician and an eyewear designer for a famous boutique/brand Kamuro, and Hiromi an artist and designer for the well known Boston Club. After a collision catalyzed by a fellow eyewear designer they decided to spend their life together and move from the hustle and bustle of Tokyo to the serene countryside of Sanjo to join E&E and follow their dreams of truly creating something beautiful.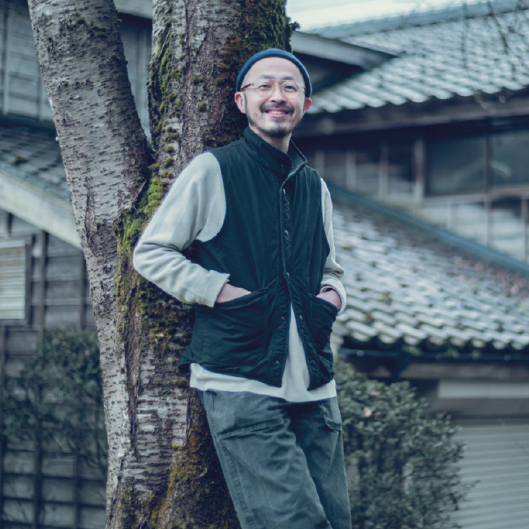 MASAYA
I love being the painter that catalyzes the story that begins when a face meets the perfect pair of eyewear and strive to design comfortable eyewear that makes the user feel they have met themselves.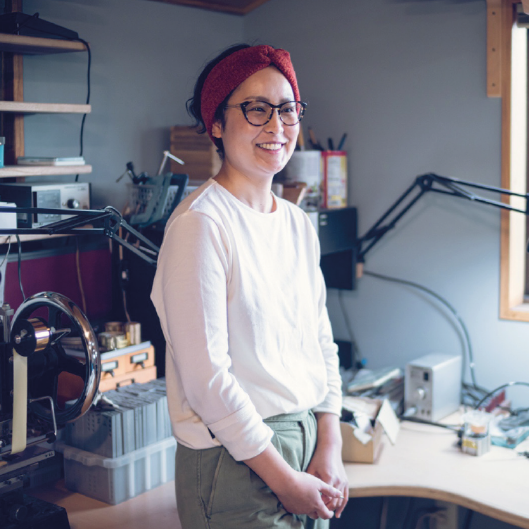 HIROMI
I find happiness in the cultivation of new ideas and in crafting and creating objects of beauty. I aim to design eyewear that gives the wearer the feeling of joy when they are looked at.